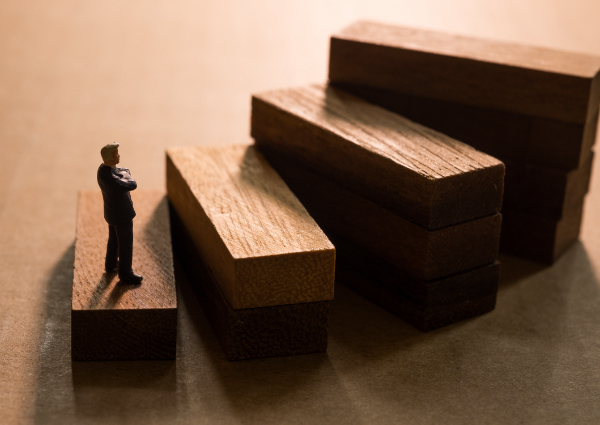 First-mover advantage
Wednesday, May 15, 2013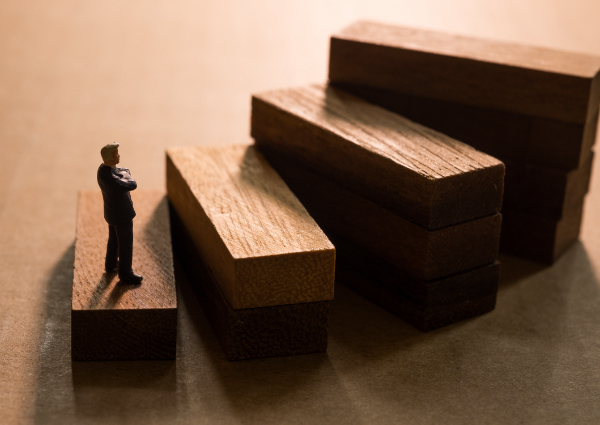 First-mover advantage
Wednesday, May 15, 2013
Mega Lifesciences poised to profit from the network it has built up in Myanmar since 1995, a model it has since applied to other underserved emerging markets.
It has been 18 years since a Thailand-based company took a step that almost no one else dared make. Its decision to enter the then-closed economy of Myanmar has since paid off handsomely for Mega Lifesciences.
Newcomers to Myanmar are seeking Mega's expertise, says Girish Wadhwa, managing director for the country.
Mega today derives about one-third of its revenues from Myanmar, and is in an excellent position to profit from the economic opening of the country and the rising purchasing power of its people.
Best known for manufacturing and marketing the highly successful Mega We Care line of vitamin supplements, the company also distributes pharmaceuticals, supplements and consumer goods of other global brands in many emerging markets.
In Myanmar, where it has nearly a two-decade head start over others, Mega stands to benefit from its established distribution and marketing network across the country. That network has contacts with thousands of small family-run shops, and the ability to scale up to serve larger retail outlets as they open.
Mega started operations in Thailand around 1983 to produce soft capsules for pharmaceuticals and supplements under its own brand and to supply to others, according to CEO Vivek Dhawan. A decade later, it started thinking about growing beyond its home turf, and its first targets were in Myanmar, Vietnam and Cambodia.
Consumer goods distribution is now a big part of Mega's business.
Twelve years after it set up the business in Thailand, it established a new company in Myanmar to distribute not only pharmaceuticals and vitamins but also consumer products.
Mega's business expansion strategy has been to focus on developing countries, starting small in markets that are underserved, and enjoying the outcome of growth and its decision to be the first to enter these markets. Today it has operations in 21 countries, mainly in Southeast and Central Asia but also in five countries in Africa, as well as Australia, Ukraine and Peru.
Mr Dhawan admits that running a business in Myanmar at a time when the country was isolated from the rest of the world, with a market much smaller than it is today, was a major challenge for the company.
"The picture of Myanmar over the past decades is still fresh in my mind. It was difficult to travel from a place to another. Electricity blackouts were common," he recalls. "And if I wanted to make a phone call when I stayed at a hotel, I had to inform the hotel officer in advance. So, when they could get connected, they would inform me, which it could take place even at 2 or 3 in the morning.
"But I didn't think this to be a problem. We chose to go to a developing country like Myanmar when only a few investors would do a similar thing. So we had to admit that we would face tougher times before we could reap the benefits from what we had invested.
"When we entered Myanmar, we knew that the market was very small. Professionals in the distribution business were few. But we believed that Myanmar would grow for sure. The country would change in the future. And now you can see that everyone wants to go to Myanmar. So, at that time we thought that we had an opportunity to grow there."
Mega was right. The company has enjoyed 10-15% growth every year, even after the 1997 economic crisis in Asia, as the Myanmar market was still small. Pharmaceutical and supplement sales have done well and even outpaced the development of the healthcare system. This is partly because people who want to have good health but face limitations in access to healthcare services choose to rely on supplements.
Apart from Myanmar, Mega also holds a large share of the supplements market in Thailand where the overall pharmaceutical market is worth US$4 billion, compared with $400 million in Myanmar and $1.2 billion in Vietnam.
"I've never thought that we made a wrong decision when we decided to enter Myanmar," says Mr Dhawan. "We chose to go to a developing country, so it would take time before we would see the fruits of our investments."
Mega generated revenues of 7 billion baht in 2012, one-third of which came from Myanmar. The company expects to see that portion increase in the near future as Myanmar's economy is growing more rapidly than in the past years.
Dhawan: Early years were tough
Despite the bright future in Myanmar, Mega so far has no plan to set up a manufacturing plant in the country. Thailand remains its major production, and Australia is its second home for manufacturing. The company has also invested in research and development in Thailand.
Girish Wadhwa, managing director for Myanmar for Mega, said the idea to diversify into distribution arose when the company could not find any partners to do this business, so it decided to handle distribution itself.
Apart from this, the company realised that distribution was a problem faced by most other manufacturers who were looking to enter Myanmar, so a business opportunity was born from necessity.
Mr Wadhwa recalls that the Myanmar market when he first went there was very unlike the current one as there were few foreign investors, with the exception of some who had been in the country prior to the political upheaval of 1988. The subsequent sanctions imposed on the military regime scared a lot of the investors out of the country, and a few years the 1997 Asian financial crisis that began in Thailand sent a lot of other foreign investors packing.
The biggest challenge for Mega during those difficult years was managing currency wisely. It had to reduce cash exposure to the market in order to prevent losses from exchange-rate volatility.
As the Myanmar market was still small, Mega decided to remain there. As a result, it became the country's largest distributor of pharmaceuticals, vitamins and supplements, and one of the leading distributors of consumer products.
In the healthcare segment, Mega handles the distribution of many brands, including Pfizer and Glaxo SmithKline. Nestle food products and Osotspa baby-care products are clients that have stayed with Mega for 15 and 10 years, respectively.
As existing clients such as Osotspa make plans to introduce more products to Myanmar's growing consumer market, business opportunities for Mega will multiply.
Since Myanmar's new quasi-civilian government began opening the economy two years ago, many companies have been looking to market their products here. Some want to negotiate business partnerships with Mega to tap into its local knowledge. It's good to have more clients, but Mr Wadhwa cautions that major change may not come overnight.
For consumer product companies, he said, it takes time to set up manufacturing plants in Myanmar and it could be two to three years before they can start production.
"We're also selective. We have to talk with companies that want us to be their distributor about their investment and marketing plans in Myanmar. We want to know that they have visions to grow in this country in the long term before we can cooperate with them," said Mr Wadhwa.
As well, while the economy of Myanmar is improving, the amount of money in local people's pockets has not increased dramatically. Industrial development and skilled job creation need to be addressed and implemented. Otherwise, the market will remain small for some foreign companies, which may decide not to enter the country at this stage.
"The fundamentals of Myanmar are strong," says Mr Wadhwa. "It has abundant natural resources like natural gas, forests and water. How the country can grow money from these resources is the government's job. And I think everyone want to support Myanmar.
"The challenge for foreign investors is not the attitude of Myanmar consumers, but affordability. Their pockets are still small. In the shopping mall, the average basket size is smaller than those in other countries. People do not go out for shopping, but for experiencing the ambience of the mall. So, the government should implement policies that increase the amount of money people have."
Explore Other Press Releases