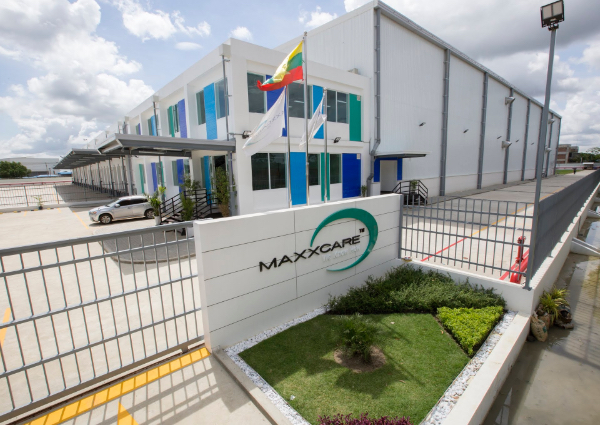 Maxxcare unveils 18.8 billion kyat Yangon Distribution Center
Sunday, Jun 17, 2018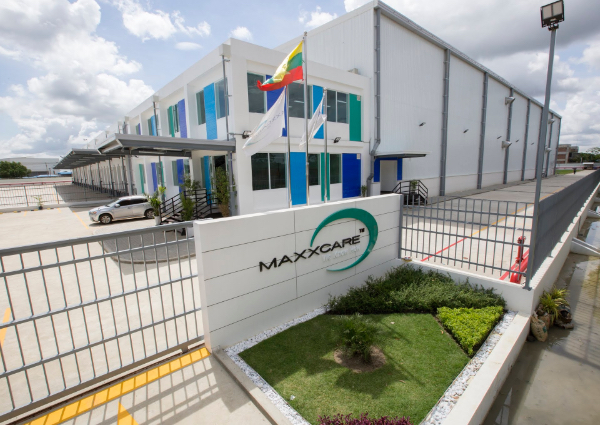 Maxxcare unveils 18.8 billion kyat Yangon Distribution Center
Sunday, Jun 17, 2018
Yangon, Myanmar, 9 June 2018 – Maxxcare Ltd, the distribution arm of Mega Lifesciences Group, has inaugurated a 120,000 square-foot distribution center in Yangon that will raise the bar for pharmaceutical distributors in Myanmar.
H.E U Phyo Min Thein, Chief Minister of Yangon Region, H.E Khun Pakainay Lengee, Minister Counsellor (Commercial) of Royal Thai Embassy, Dr. Khin Zaw, Director General of Food and Drug Administration, Ministry of Health and Sports along with Mr Vivek Dhawan, CEO & Chief Coach of Mega Lifesciences Group, and Mr Girish Wadhwa, President and Head Coach of Mega Lifesciences, cut the ribbon to inaugurate the facility.
Maxxcare's Yangon Distribution Center is one of the largest facilities of its kind in Myanmar, stretching over 11 acres of land in northern Yangon. It currently has 120,000 square feet of warehouse capacity and another 38,000 square feet for utilities, modern office space and a canteen. It is expected to be fully operational by July 9, 2018.
Mr. Vivek Dhawan said: "Our commitment to providing the best in class distribution services for pharmaceutical and consumer goods to the people of Myanmar is affirmed by this new Distribution Center. Ensuring quality medicines and consumer goods are delivered to every corner of the country." He added: "We remain focused on bringing new, innovative and quality medicines and products to everyone in the country."
The Yangon Distribution Center can store about 700,000 shipping cartons in its modern, six-level, nine-meter-high racking system. Pharmaceutical products will be stored in air-conditioned warehousing space, while the center also includes a cold
chain storage facility for products such as vaccines, insulin and other drugs that require a stable temperature of 2-8 degrees Celsius.
Safety has been a primary consideration in the design of the Yangon Distribution Center, which features a fire safety system with a sprinkler system and 80,000 gallons tank.
The next initiative for the facility is to install a 400-kilowatt rooftop solar plant which is capable of generating about 600,000 kilowatt hours per year, thus preventing an estimated 11,340 tons of carbon dioxide emissions. Mr Girish Wadhwa said: "Our investment in the new Yangon Distribution Center reflects our deep commitment to the country and our vision of a strong future for our operations in Myanmar. We have designed and built this facility with a clear objective to ensure highest quality of services and to secure capacity for future growth."
This 18.8-billion-kyat investment into the Distribution Center also includes the implementation of the solar project as well as adding another 80,000 square feet of storage capacity at the center over the next five years, an expansion that would almost double its initial capacity.
Mega Lifesciences has been supporting deserving students in Universities of Medicine and Pharmacy through the Ministry of Sports and Health since 2006. Mr Vivek Dhawan received an appreciation certificate from Daw Tin Tin Lay, Director General, Department of Human Resources, Ministry of Health and Sports for the 10.8 million kyat donated by Mega towards the scholarship for the academic year 2018-19.
Explore Other Press Releases